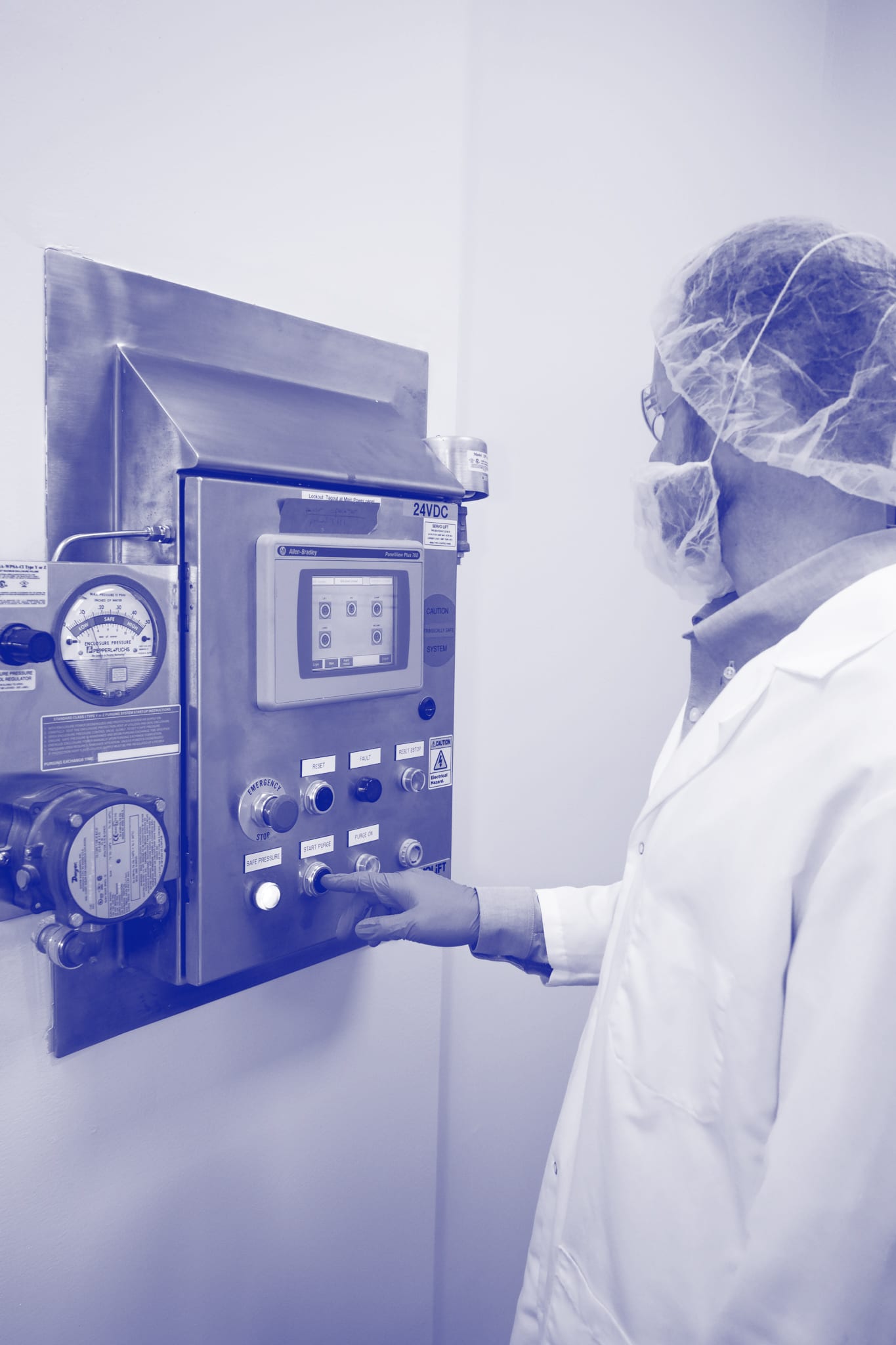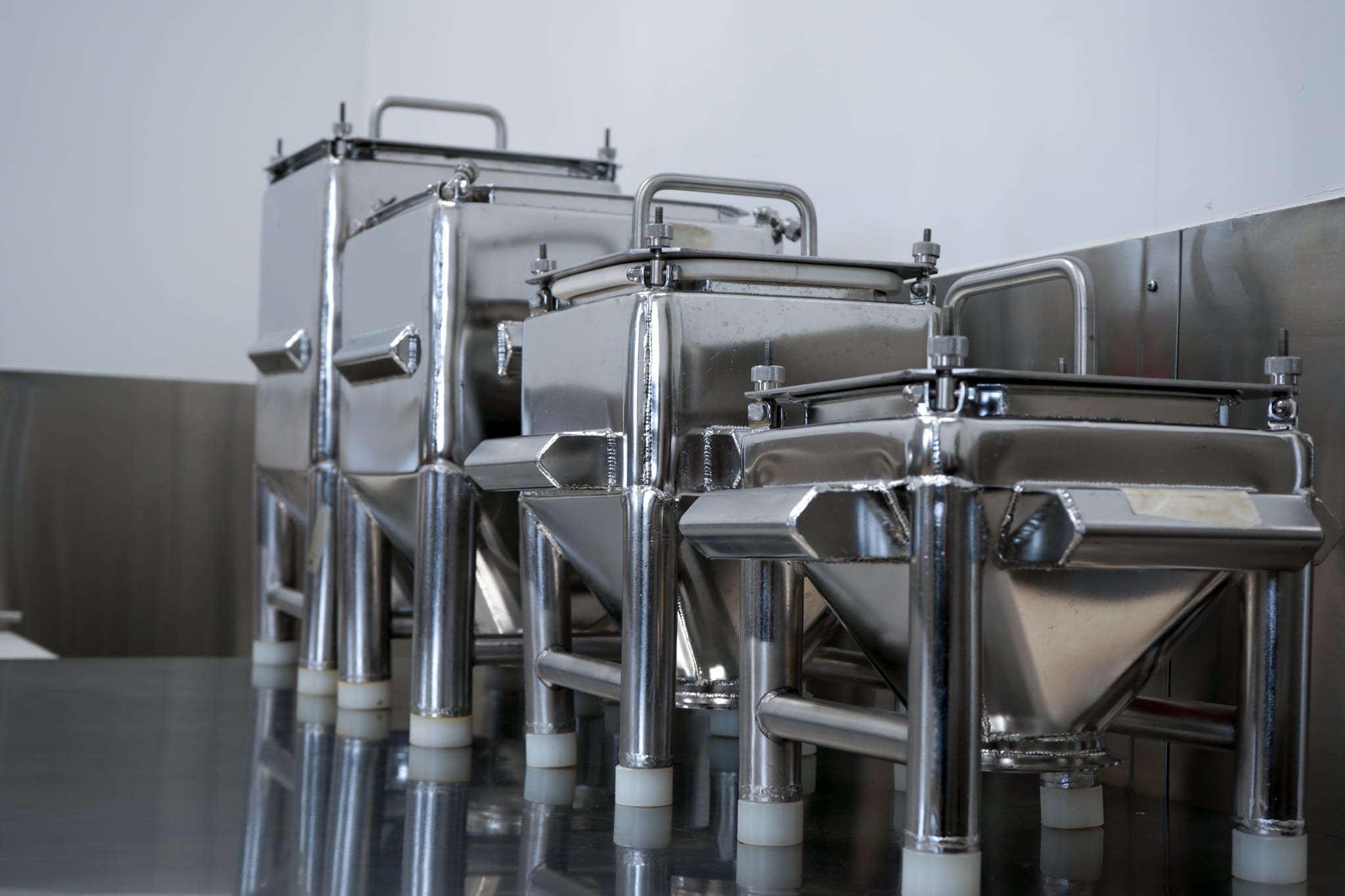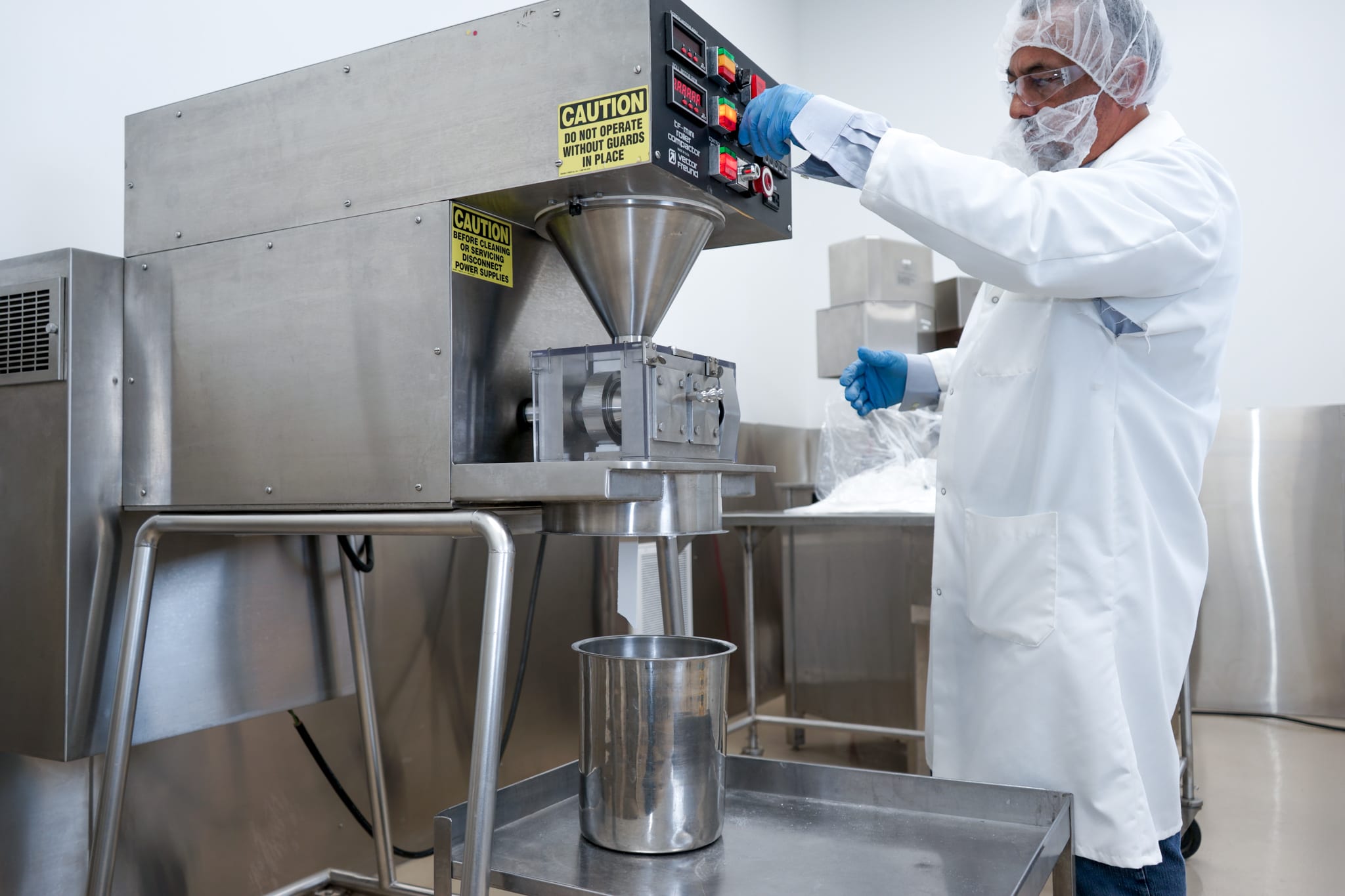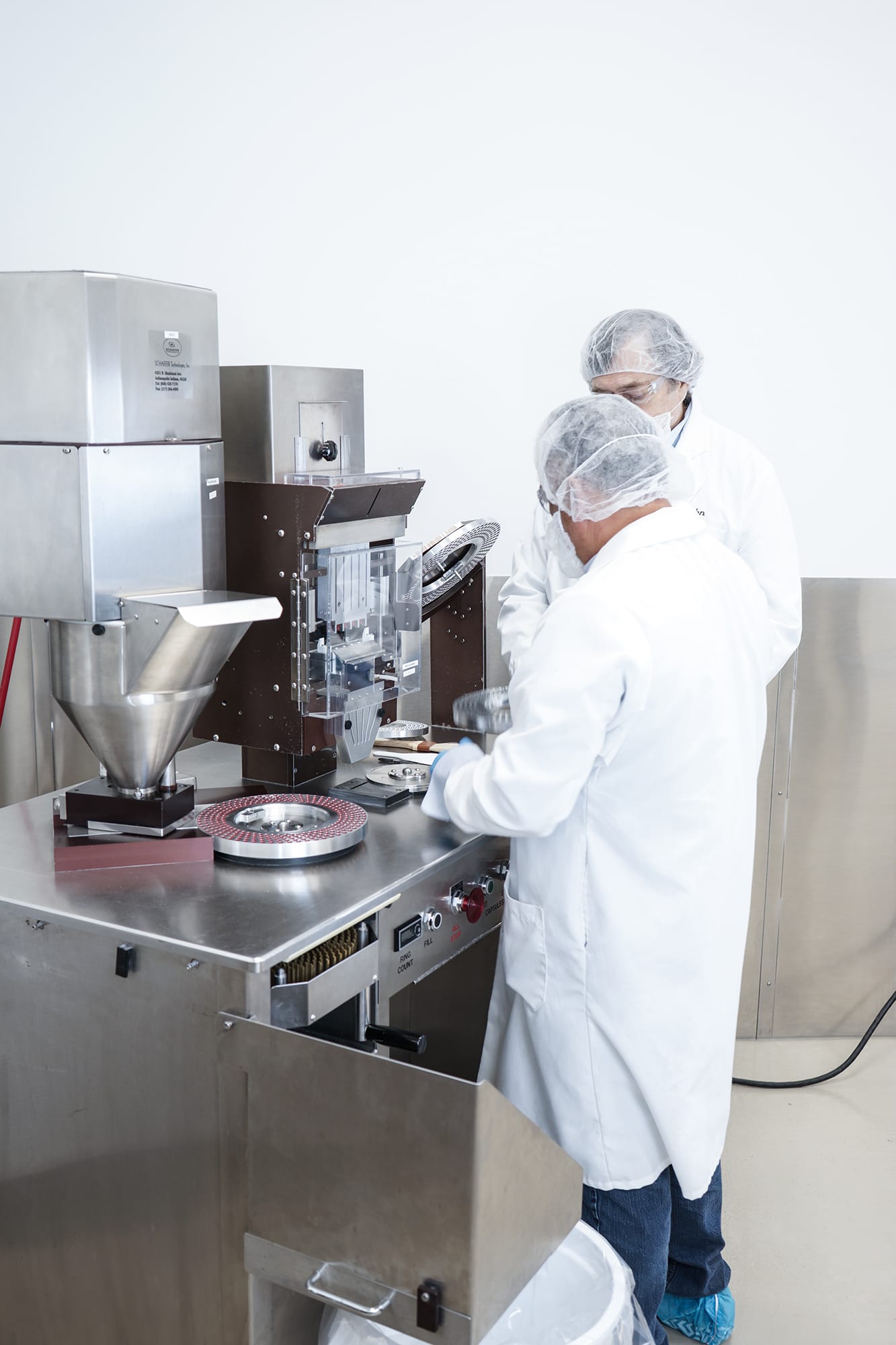 Capabilities
TEAM has a wide range of processing capabilities for solid oral dosage forms. Our facility is designed for flexibility to meet the needs of your specific project. cGMP areas are available for regulated processing and non-GMP areas are available to accelerate development.
A broad range of equipment from top equipment manufacturers enables multiple unit operations. Scale-up from less than 1 kg to 300 kg is available. We use equipment from well known manufacturers such as Glatt, GEA, Patterson & Kelley, Thomas Engineering, Alexanderwerk, Fitzpatrick, Quadro, Servolift, and more.
UNIT OPERATIONS
Powder milling
Powder classification
Powder blending
Roller compaction
Wet granulation
Roto-granulation
Fluid bed drying
Fluid bed granulation (top spray)
Fluid bed particle coating
Tableting – B & D tools (instrumented)
Tablet coating
Encapsulation – Powder, Beads, Tablets
Blister Packaging – Thermoform & Coldform
Bottling
Stability Storage – 25-50℃, 60-75%RH 
In-house testing services support and accelerate development activities by providing fast turnaround. This allows for multiple iterations in a short period of time.
TESTING SERVICES
HPLC
Flourescence
Dissolution
pH
Texture analysis